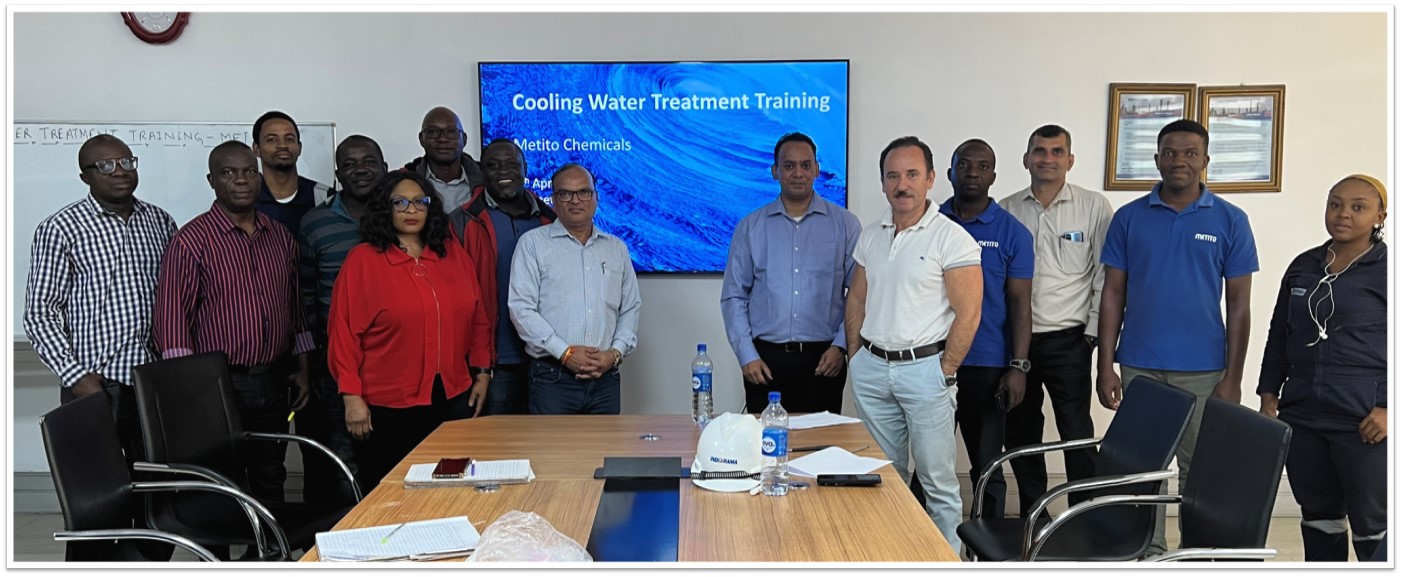 Metito Chemicals team conducts a technical training in Indorama, Nigeria facilities
Metito Chemical team's commitment to sharing their industry expertise with stakeholders was on full display during their recent technical training at Indorama's facilities in Nigeria. Led by Metito Sales Manager for Africa Antonio Varone and Metito Senior Technical Consultant Surjeet Kumar, the interactive training session focused on the Metito chemicals treatment program for cooling towers. Attendees from Indorama's technical team, including those from olefine and fertilizer plants, were impressed with the benefits and post-treatment results highlighted during the presentation. One of the standouts results was the improvement in the cycle concentration (CoC) of the cooling tower, which increased from 3.6 to 4. This increase was translated into a significant reduction in water discharged to the effluent treatment plant, saving approximately 495,366.42 m3/year- a volume equivalent to 198 Olympic sized swimming pools! Metito Chemicals team expertise helped Indorama achieve this impressive outcome and demonstrated the value of their treatment program.
Indorama, headquartered in Singapore, manufactures many products, including nitrogen fertilizers, phosphate fertilizers, polyethylene, polypropylene, polyester, textiles, cotton fiber, and medical gloves. Indorama Nigeria facility is the third largest urea producer in the world, and at the completion of the on-going construction to expand their plant capacity, it will be the largest.
The training session was a clear example of Metito Chemical's dedication to driving innovation and supporting sustainable practices in the industry!