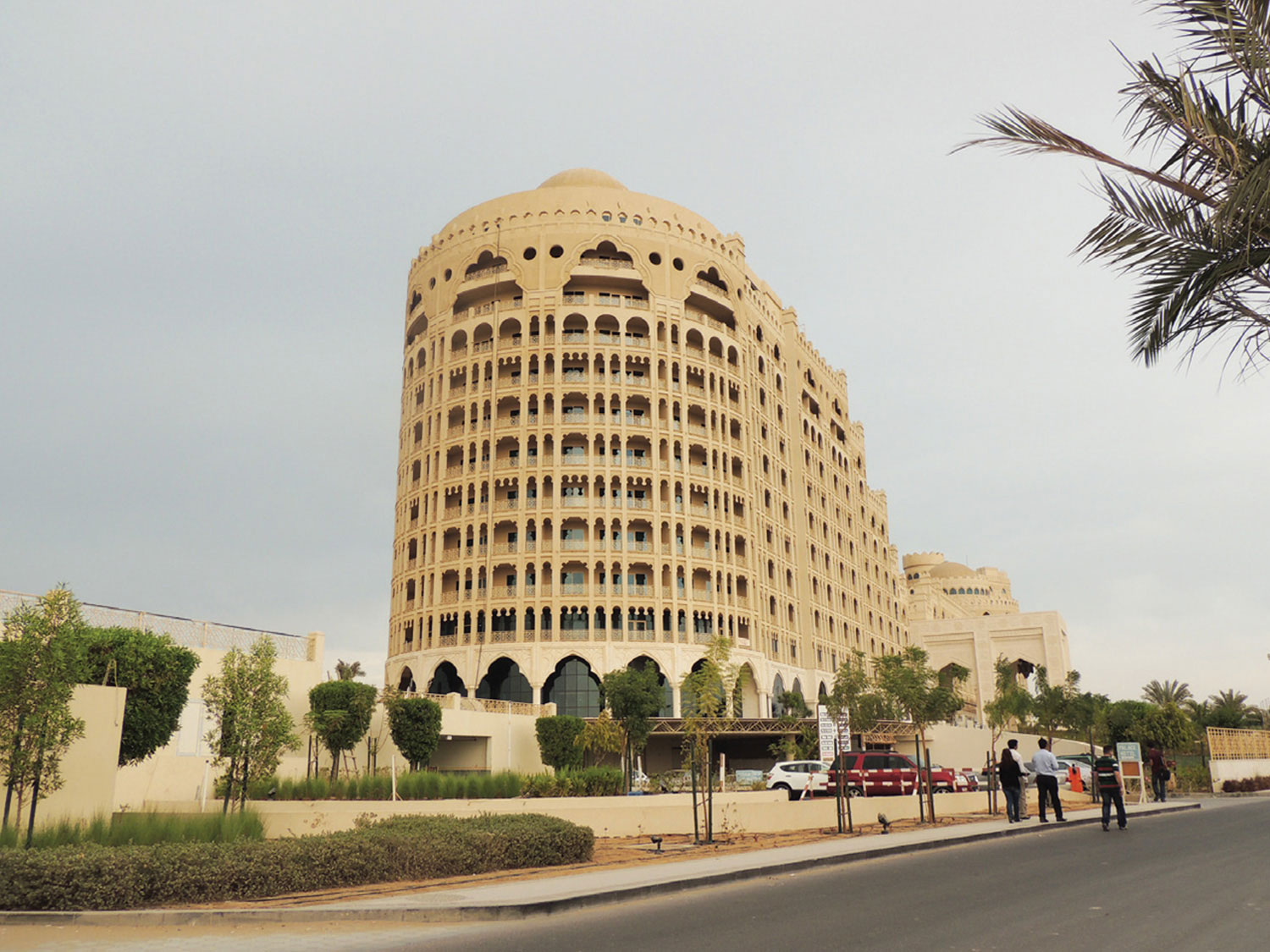 Optimising Water Quality In Al Hamra Village - Ras Al Khaimah
Background
Ras Al Khaimah (RAK), a fast growing touristic destination in the United Arab Emirates (UAE), is achieving yet another milestone in its fast development with the addition of exclusive residential and leisure resort; Al Hamra Village.
Located to the southern end of Ras Al Khaimah City, Al Hamra village is a picturesque site occupying a 5 million m2 that is set around salt water lagoons, a cluster of townhouses, villas, apartments, hotels and malls, a championship golf course and its own marina. It is the first standalone development in Ras Al Khaima.
The village is stringent in applying world class environmental measures, and its policies reflect this strategy. The resort assigned Metito the task of optimizing the management of water in the village through rehabilitating its facilities and bringing its water supply quality on par with international standards. The goal is to ensure a safe and convenient water supply to its inhabitants/ residents and to continue securing excellent amenities.
The Approach
The Challenge
The customer was experiencing severe corrosion of the whole system:
The main water supply from UTICO has high levels of TDS and Chloride along with low levels of water hardness (Calcium), alkalinity and residual Molybdate. In addition, high levels of iron (25-30ppm) and low PH of water are present which all led to severe corrosion of the of the whole systems.
The Scope
Provision of a Project Manager for the duration of the work
System survey to include specification for make-up, sample points
Supply of M-Series Chemicals to the site
Supplying of Stainless Steel Filter Bag Housings
Pre-Commissioning cleaning of pipework systems with supervision of the flushing works
Testing /Analysis of water during various stages of flushing to include microbiological test
Provision of final test reports and certificates
Process Overview
Metito water systems and control of the makeup water quality which has been highly corrosive by implementing a low cost and effective treatment programme:
Initial cleaning: Cleaning chemicals were added to take all adherent debris out of the system surfaces and disperse it in the circulating water
Preservation: Protecting the system against corrosion and microbiological growth
Addition of advanced anti-scalant products to provide effective control of Calcium Carbonate , Calcium Sulphate and Calcium Phosphate scaling and to minimise fouling
Addition of corrosion inhibitors to give protection for both ferrous and non-ferrous metals
Addition of biocides and dispersants to ensure control of microbiological growth
Neutralisation of the water's alkalinity with sulfuric acid, thus leading to reduced alkalinity levels in the recirculating water which enabled Metito to reduce water usage in the cooling systems
Benefits and Results
Specific Benefit
Asset Protection
– Cleaning / Passivation of all pipework and application of a full Metito WT Programme
– Corrosion reduction by reducing the iron level from 30 ppm to less than 1 ppm
Water Savings
– Optimum Cycle of Concentration by implementing acid-dosing
– Increased cycle of concentration from 3 to 5 leading to decrease costs for make-up volume and water treatment chemicals
Energy Savings
– Effective Chemical Cleaning process to give optimum Heat Transfer Efficiency on start up with removal of all deposits