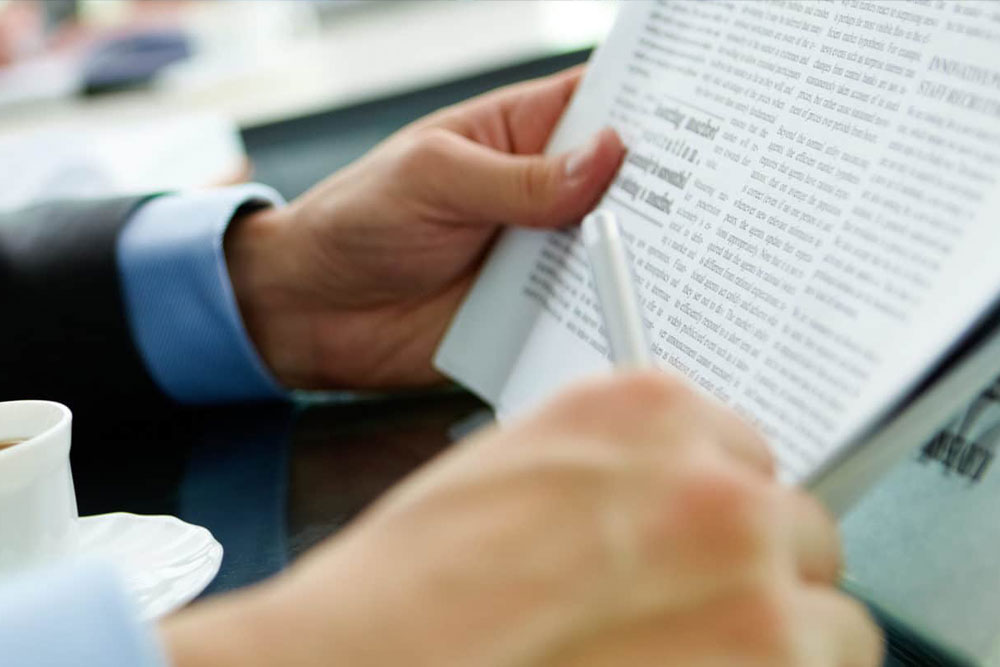 Keeping our stakeholders up to date
Arid Nation the Qatar Water Industry's Strategic Plans
Arid Nation the Qatar Water Industry's Strategic Plans
March 25, 2012
As water conservation and desalination is one of the most important aspects for the human and business development in the middle east, walid oraby takes a look at what is being done in this area in Qatar at present and concludes the country's water industry is setting a good example for the region.
Communities around the world face an increasingly wide array of challenges with the demand for water increasing in parallel with the demographic pressures, urban growth, dwindling natural resources, increasing industrial activities and climate change, which are all upsetting the environmental balance and living conditions of people around the world. According to the Aquastat 2008 report, the gulf is one of the most arid regions of the world, and has access to just one percent of the world's fresh water supply coupled with five percent of the world's population and the lowest rainfall-which presents an even bigger challenge.
By 2020,the gulf region's water requirements are set to grow even further in the agricultural, domestic and industrial sectors. With that said, and as a result of a series of projects that are under way in Qatar, the country is facing no serious obstacles in meeting water demand in the foreseeable future, and already has plans in place to increase its desalination capacity. This is supported by the Qatar's National Development Strategy, which will see billions invested in the private noon-hydrocarbons sectors, ensuring a steady stream of capital flowing into the critical infrastructure sectors over the next decade – including water. This presents huge opportunities for growth in the water industry.
In both of the most recent conferences in Qatar, Projects Qatar 2012 and Water World Middle East Conferences and Exhibition, the challenges that may face Qatar, as an example of rapidly growing cities, were highlighted and solutions discussed. Applying public private partnership models were among the solutions, where growth potential has been noted with organizations becoming more interested in the infrastructure industry in Qatar, especially in the water and wastewater treatment projects.
According to Issa Hila Al Kuwari, Qatar General Electricity and Water Corporation (Kahramaa) presidents statement on February 6,2012 during the opening of the Power-Gen Middle East conference 2012,he mentioned that around 72 million imperial gallons per day (MIGD)will need to be additional 192 MIGD will required. The Qatari government is keen to keep promoting investment opportunities to local and internationals firms to meet these ambitious goals. The government acknowledges and rewards industry expertise, which acts as a great motivation and driver for investors in further growth in Qatar.
Following the trade events in Qatar, it was announced at the MEED Quality Awards for Projects 2012 that the Gulf Cooperation council is investing US$1 trillion (QR 364 Trillion) worth of the projects in Qatar alone that have yet to be awarded. This is major investment, and goes to show the commitment of the governments of the region to improving and developing infrastructure and construction projects, and indeed the potential the region holds as key hub and business, industry and trade.
Such potential is providing new platforms for many companies to play a role in the strategic development of Qatar and this coupled with major events that have take place in Qatar and this coupled with major events that have taken place in Qatar, or will take in the future, have positive implications for the infrastructure of the nation, which includes water and wastewater treatment projects. A good example of this would be the 2022 world cup, where Metito seeks to contribute effectively to the construction work and facilities that are to be provided to serve an event of such international significance and interest.
The same platform was extended to the iconic The Pearl-Qatar, the first Qatar to be available for freehold ownership by foreign nationals. The-Pearl Qatar is managed by the United Development Company (UDC).Qatar's largest private sector shareholding company, with a mission to identity and invest in log-term projects that contribute to the country's growth. This is an important, ambitious and prestigious project, which clearly demonstrates the budding economy of the country, and the forward thinking strategy its leaders are following.
For The Pearl-Qatar, Metito is completing an engineering, procurement and construction (EPC) project comprising a sea water reverse osmosis desalination plant of 35,000 cubic meters per day product capacity, including marine sea water intake and reject outfall works, to supply water for district cooling, potable use and irrigation. Sea water from the Arabian Gulf with capacity of more than 100,000 cubic meters per day and salinity(TDS) of 48,000 milligrams per liter(mg/l) is reduced to as low as 400 mg/l in a two stage RO membrane based treatment process complemented by per-treatment and post treatment of water, all in full compliance with World Health Organization as well as Qatar's local water Quality standards.
Such projects are vital in arid landscapes, which suffer minimal rainfall, and the water industry can play a leading and sustainable role in Qatar's plans for growth. Apart from what has already been commissioned, we do not envisage a major increase in water desalination output, as Qatar has been very successful with managing new capacity and bringing it on-stream to keep pace with growing demand. According to Business Monitor International desalinated water production is set to grow from nearly 80,000 million gallons in 2011 to over 100,000 million gallons bye 2015, as a result of projects already under way, and this is actually relatively limited growth compared to other countries.
Qatar can really be held up as a positive example in the region on how tactically managing a water sector through effective use of public private partnership models can ensure a steady hand is kept on a country's water industry and its resources. Qatar is growing at a remarkable rate, but it has not lost sight of the implications that increased infrastructure will bring, and so it is positioning itself effectively for the future. For its part, Qatar's state utility Kahramaa has to be among those applauded for its vision, intelligent investment and strong project capabilities.